Waterproof Flooring in Liberal, KS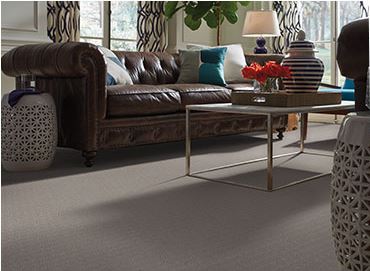 Water and your floors don't have to be enemies. Not when you choose waterproof flooring in Liberal, KS, from our locally trusted and preferred flooring showroom. Stop by today and let our sales and design professionals show you samples of waterproof luxury vinyl planks and carpeting that are as gorgeous as they are durable. Or go online to browse our inventory from your smartphone or computer.
Our high-performance selections of waterproof vinyl flooring include Downs H20 vinyl plank and Tigressa H20 carpeting. Both of these brands are household names that stand for beauty, performance, and longevity. When you need tough, durable flooring that can keep up with your family's lifestyle, visit our showroom for the selection and service you deserve.
Downs and Tigressa Flooring Resists Spills & Stains
Efficiency is something you value in your home and schedule - after all, when there are a hundred items on your to-do list, there's no time to waste. So, when one of your children spills a beverage or the family pet piddles on the floor, you don't want to spend a lot of time cleaning it up, or worse yet, replacing the flooring. With waterproof vinyl plank from Downs, it's no problem. Simply mop up the spill and go about your busy day.
This luxury vinyl plank is as beautiful as hardwood you would find in the forest, and it is waterproof. Downs uses an innovative process to manufacture this flooring, so it resists spills and stains. Install it in any room of your house—even wet rooms such as the basement, bathroom, and kitchen—because there is a watertight seal between planks that offers 100 percent protection. Talk to our professionals about choosing waterproof Downs flooring for your home.
Carpeting is a much-loved flooring favorite for the softness and warmth it brings to your life. With our Tigressa H20, you receive all the benefits of carpeting, plus the advantages of waterproof carpet. Technology helps this carpeting to repel water. Spills and stains can't soak through the waterproof backing. Plus, this carpeting is kid-proof. This is the perfect choice for a family with children and pets. Waterproof Tigressa comes in a rainbow of fabulous colors with all of these protective features. Ask one of our professionals to share the secrets of Tigressa with you.
Ensure Beauty & Performance with Professional Installation
To make sure you get the utmost in performance and durability from your floor coverings, we recommend waterproof flooring installation. Let our experienced technicians carefully place your new flooring so you receive all the advantages that Downs and Tigressa have to offer. With quality products and professional installation, your flooring maintains its appeal for many years to come.
Start Planning Your Project
If you're unsure what kind of waterproof floors are best suited for your needs, it's easy to find out. Simply reach out to our staff online or in-person at our showroom, and we'll discuss your goals for your next home addition. As longtime flooring contractors, we understand what modern homeowners are looking for in terms of style, material, and cost - that's we carry a large selection of flooring products, including:
Waterproof Luxury Vinyl Planks: Love the look of hardwood, but concerned about the effects of water damage? With waterproof LVT, you'll never have to worry about warping or keep up with the traditional hardwood refinishing and sealing cycle. Waterproof LVT offers all the visual appeal of true wood with none of the downsides.
Waterproof Vinyl Flooring: Luxury vinyl planks aren't the only vinyl floors out there with plenty to offer. In general, vinyl flooring comes in a vast number of colors, patterns, and textures, making it a dynamic choice for any room. Best of all, it resists moisture just as well as any luxury counterpart.
Waterproof Carpet: You don't have to go for solid-surface flooring to reap waterproofing benefits. With waterproof carpeting from our showroom, you can enjoy complete comfort, as well as peace of mind.

Contact us online or visit our showroom to find out more about the different types of waterproof flooring available now. We proudly serve residents of Liberal, Kansas, and nearby areas.