Waterproof Flooring in Liberal, KS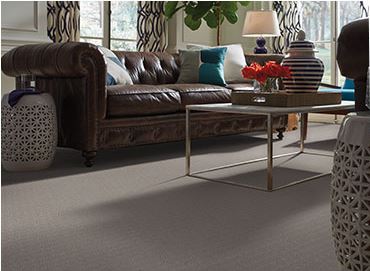 Water and your floors don't have to be enemies. Not when you choose waterproof flooring in Liberal, KS, from our local flooring showroom. Let our sales and design professionals show you samples of waterproof luxury vinyl planks and carpeting that are as gorgeous as they are durable.
Our high-performance selections of waterproof vinyl flooring include Downs H20 vinyl plank and Tigressa H20 carpeting. Both of these brands are household names that stand for beauty, performance, and longevity. When you want flooring that is tough and durable, come into our showroom for selection and service.
Downs and Tigressa Flooring Resists Spills & Stains
Efficiency is something you value in your home and schedule; there is no time to waste. So, when one of your children spills a beverage or the family pet piddles on the floor, you don't want to spend a lot of time cleaning it up, or worse yet, replacing the flooring. With waterproof vinyl plank from Downs, it's no problem. Simply mop up the spill and go about your busy day.
This luxury vinyl plank is as beautiful as hardwood you would find in the forest, and it is waterproof. Downs uses an innovative process to manufacture this flooring, so it resists spills and stains. Install it in any room of your house—even wet rooms such as the basement, bathroom, and kitchen—because there is a watertight seal between planks that offers 100 percent protection. Talk to our professionals about choosing waterproof Downs flooring for your home.
Carpeting is a much-loved flooring favorite for the softness and warmth it brings to your life. With our Tigressa H20, you receive all the benefits of carpeting, plus the advantages of waterproof carpet. Technology helps this carpeting to repel water. Spills and stains can't soak through the waterproof backing. Plus, this carpeting is kid-proof. This is the perfect choice for a family with children and pets. Waterproof Tigressa comes in a rainbow of fabulous colors with all of these protective features. Ask one of our professionals to share the secrets of Tigressa with you.
Ensure Beauty & Performance with Professional Installation
To make sure you get the utmost in performance and durability from your floor coverings, we recommend waterproof flooring installation. Let our experienced technicians carefully place your new flooring so you receive all the advantages that Downs and Tigressa have to offer. With quality products and professional installation, your flooring maintains its appeal for many years to come.

Contact us today to see our selection of waterproof vinyl plank and carpeting for your home. Our flooring store proudly serves customers throughout Elkhart, Johnson City, and Liberal, Kansas, as well as Laverne and Texhoma, Oklahoma.